Permanent lifting magnet range extended (2011)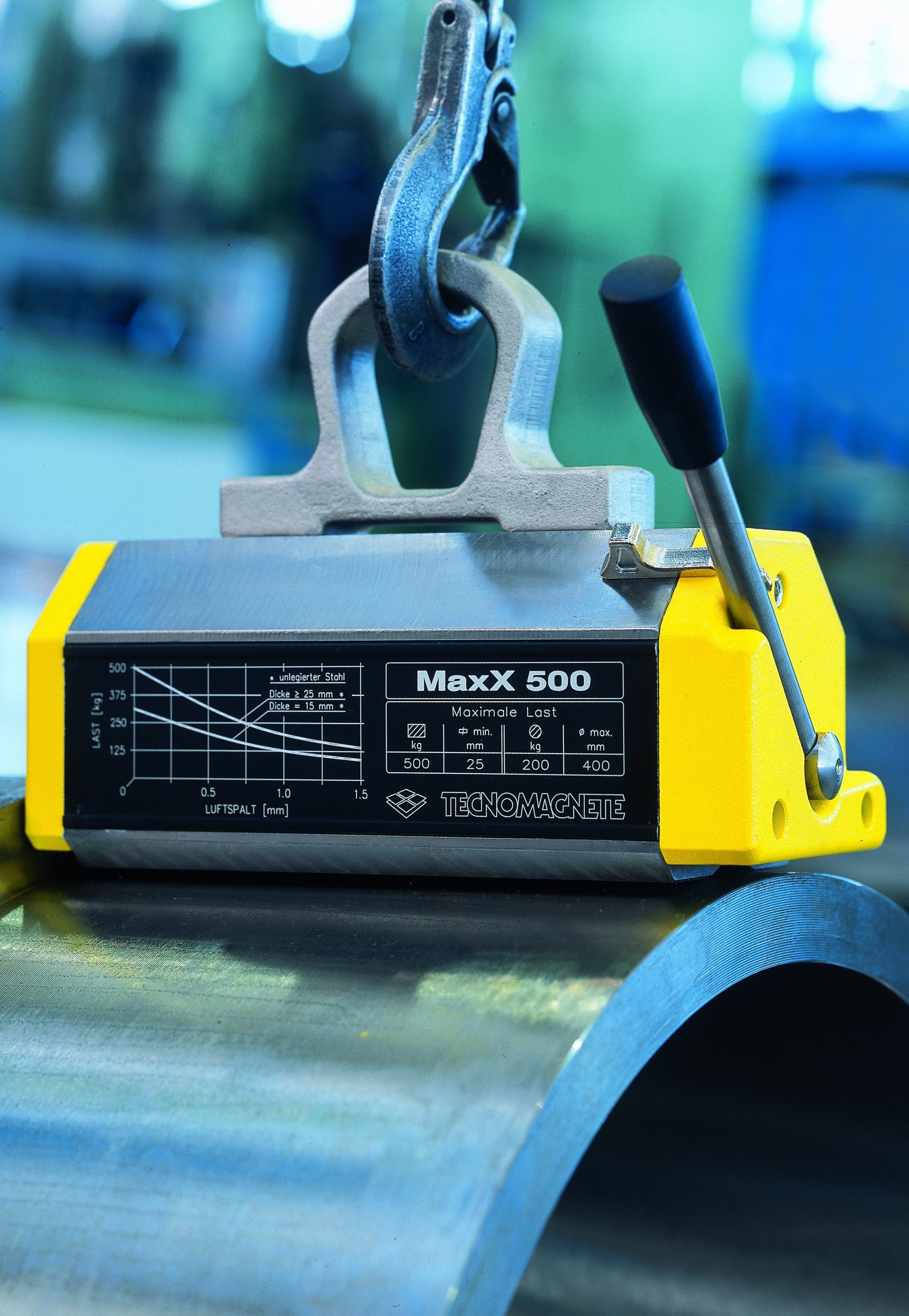 Tecnomagnete's MaxX lifting magnets are the top-selling brand worldwide. This is due to a design that ensures that the lifting power is concentrated where it is needed - at the magnet face. Standard magnetic lifter capacities for the MaxX range have been 125, 250, 500, 1000, 1500 and 2000 Kgs. Now the range has been extended to include some in-between models, providing 300 and a 600 Kg lifters. This has been made possible with the use of top-grade neodymium materials as well as optimization of tolerances within the lifting magnet stator and rotor to achieve a 20% 'plus' version of the MaxX250 and MaxX500 but with the same weight and size. The upgraded lifting magnet models are labelled MaxX300E and MaxX600E and provide additional flexibility of choice for customers.
Our consultants will provide knowledge and sensible answers.
Please phone: +61(2) 9971 7577 for magnet sales or email us.
Related Products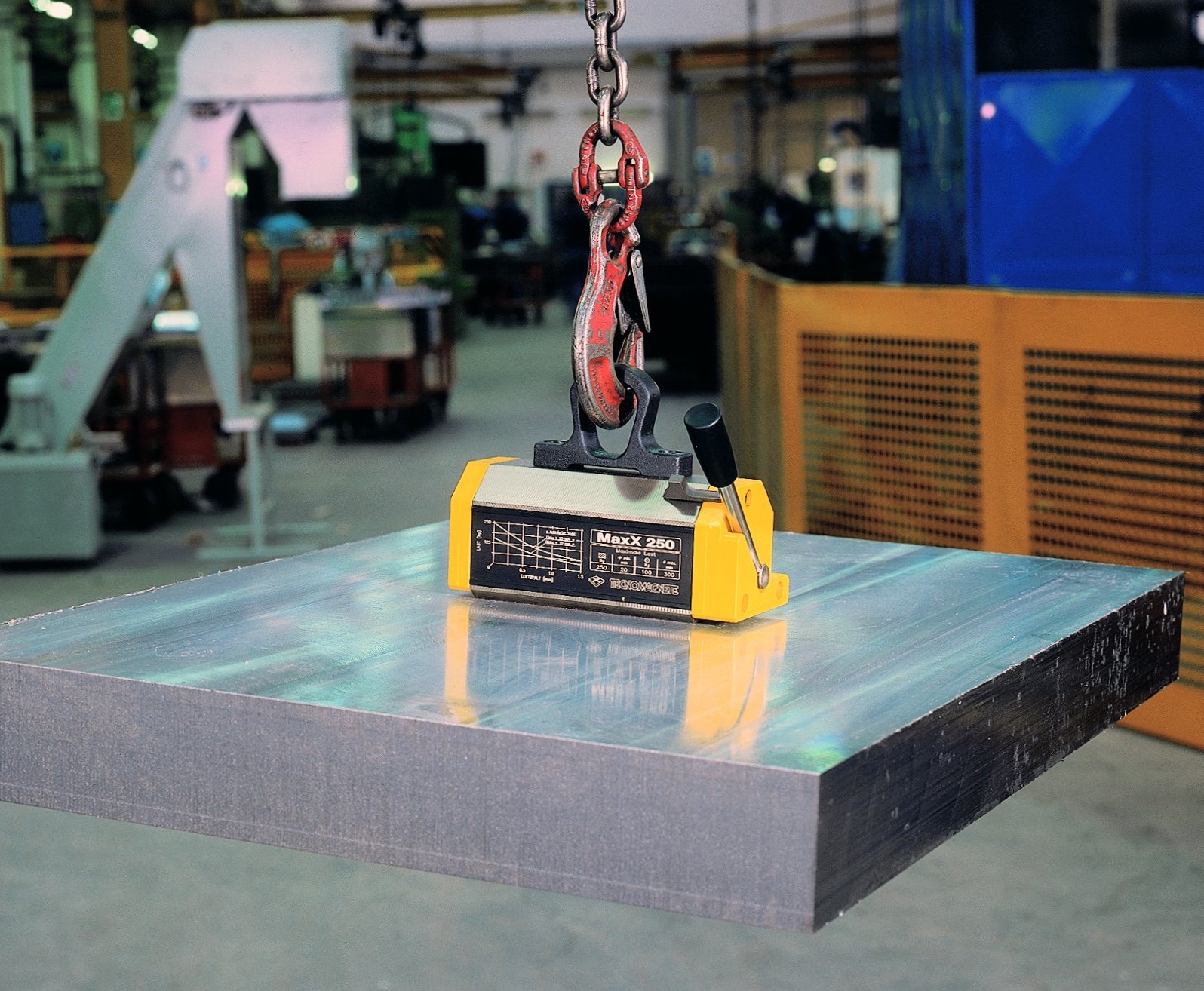 Related News