Family of Magnetic Welding Clamps Keeps Growing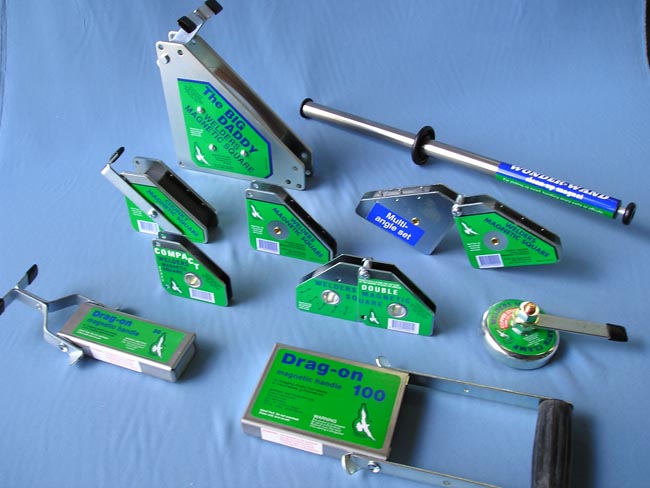 Serpent and Dove have been growing its family of magnetic clamping products for the welding and steel fabrication industries for many years. And products just keep coming. Latest, patented additions to the line are the Rollalong Welders Magnetic Square and the Extended Pole Welders Magnetic Square.
With the patented Rollalong system the magnetic clamp can be rolled along a clamped steel surface whilst clamping with a force in excess of 200 newtons (~20 kgs).
Now in conjunction with Industrial Magnetics, Inc., Serpent & Dove - Applied Magnetics supplies the entire range of Mag-Mate switchable magnetic tools line in Australia
Our consultants will provide knowledge and sensible answers.
Please phone: +61(2) 9971 7577 for magnet sales or email us.
Related Products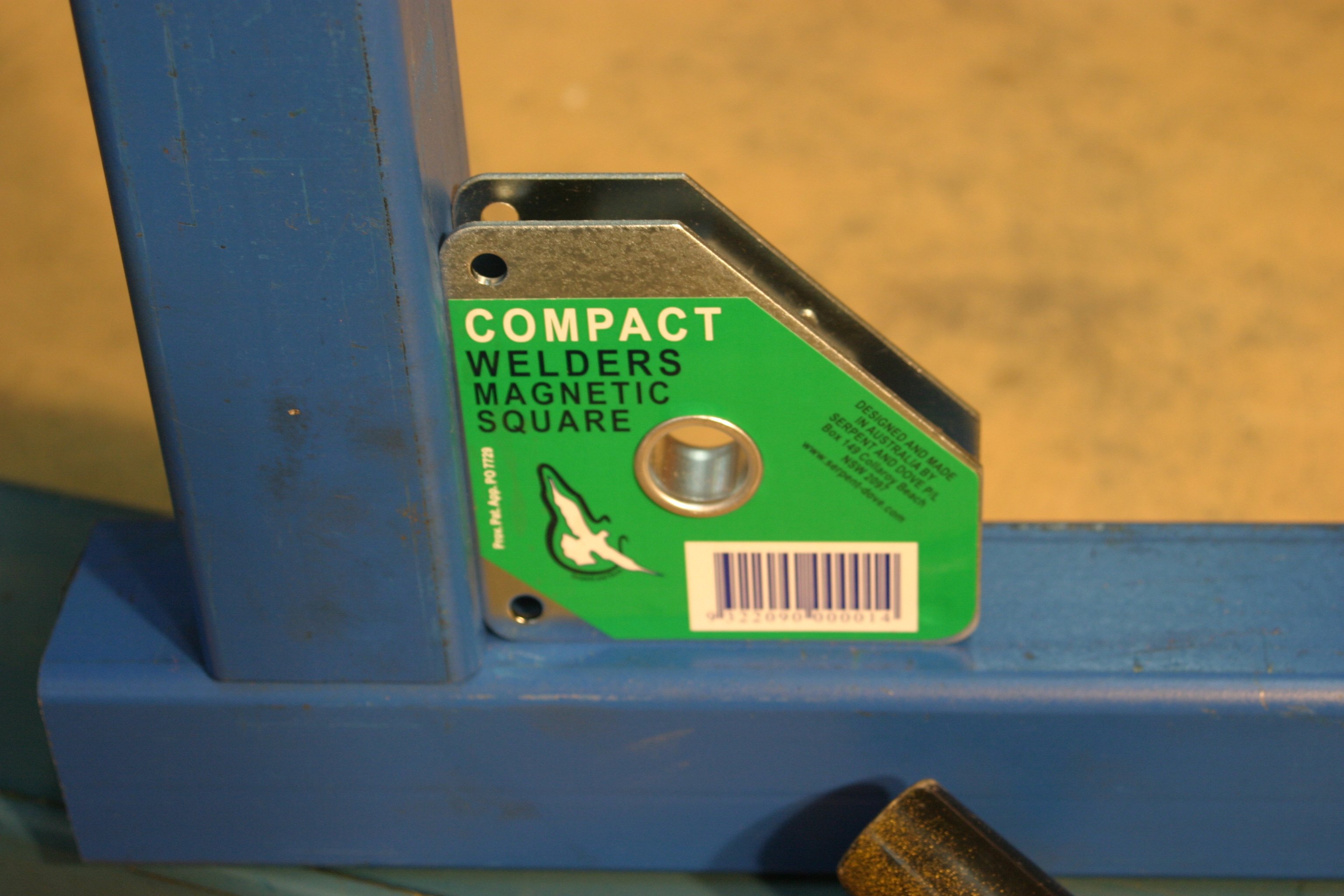 Magnetic Workholding Clamps for Welders, Australia Magswitch magnetic clamps
Serpent & Dove-Applied Magnetics Pty Ltd. Mag-Mate Australia welders clamps and squares, magnetic handles to drag steel sheet, Magswitch replacement Mag-Mate on/off switchable magnets exclusive stockist, Magnetic Clamps & work holders for Welding, Magswitch equivalent Mag-Mate switchable magnets and automation magnets, pick and place magnetic holders... Read More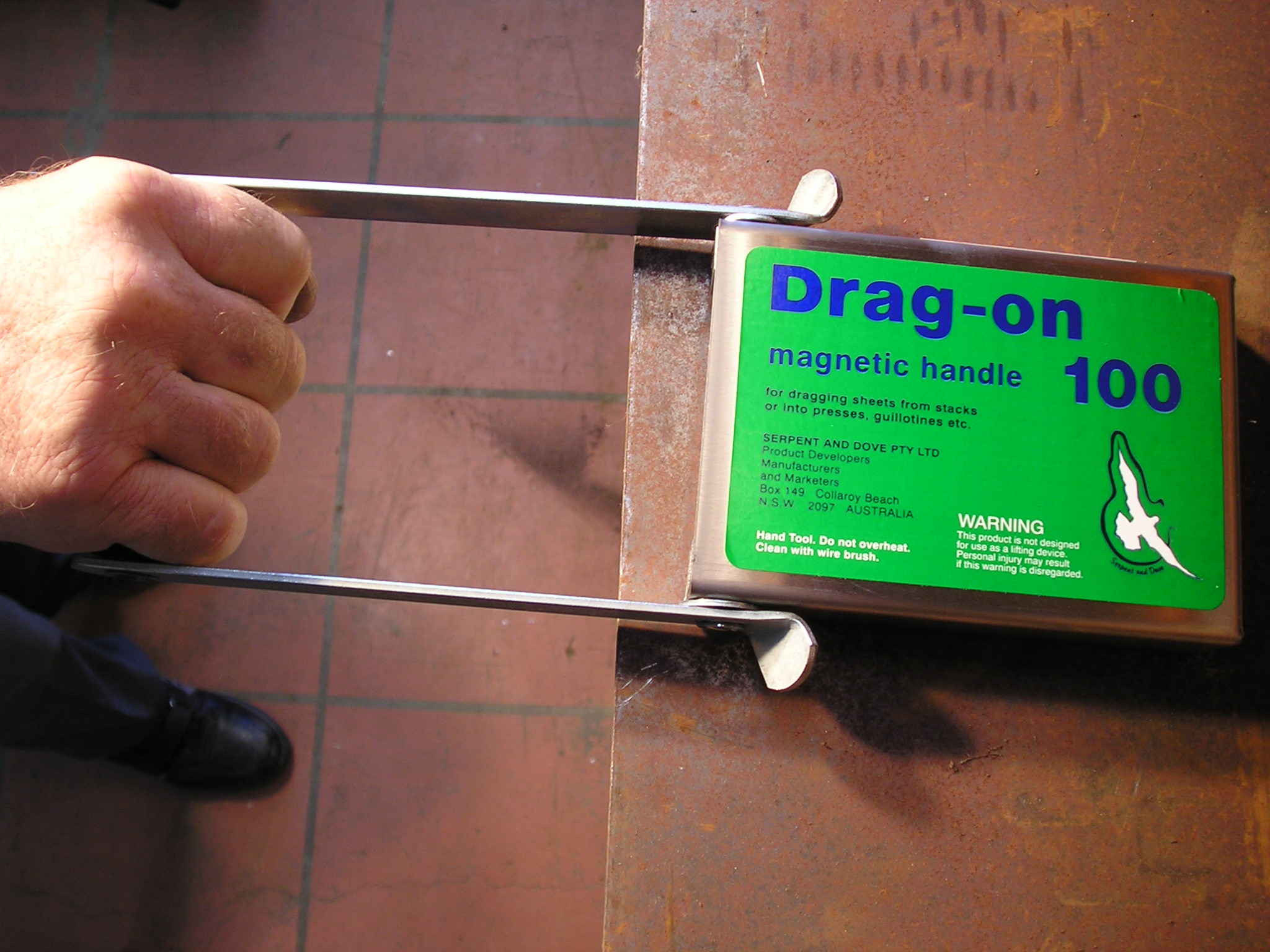 Drag-On Magnetic Handles
Using intense, multi-pole, shallow-field magnet technology these light-weight magnetic handles quickly grip steel sheet to provide a safe means for dragging and keeping sheet under control.... Read More