Welders Magnetic Clamps & Workholders, Drag-On Magnetic Handles for steel sheet; Mag-Mate products now in stock in Australia.
Magnetic welding clamps are variously known as welder's magnets, welding magnets, welders magnetic squares or magnetic angles and are used for positioning and clamping steel work-pieces during welding. Serpent & Dove - Applied Magnetics coined the term 'Welders Magnetic Square' in 1984 to describe a welder's magnetic clamp that had the approximate proportions of an engineer's square.
Our range offers
Deep recess between pole plates to best clamp round or flat steel
Always parallel edges so there's no wobble
Flat edges on pole plates to provide highest magnetic strength
The patented Rollalong Magnetic Square
Switchable magnetic squares and clamps
Welders Magnetic Earth Clamp offers a better and tidier way of grounding than conventional earthing clamps - and is ideal for inside tanks and vessels where no clamping edge exists. This is the original fully insulated and patented magnetic earth clamp. Beware of inferior and shoddy copies. Patent No. 2013100975.
Two models, STMEC800 with spring-loaded copper electrode will carry up to 800 Amps and STMEC350 with spring-loaded brass electrode which is suitable for up to 350 Amps. Welders Magnetic Earth or Ground Clamps are 88 mm diameter and have a clamping strength on 3 mm or thicker steel of approximately 250 Newtons. The plated lever/handle provides simple lever removal from job.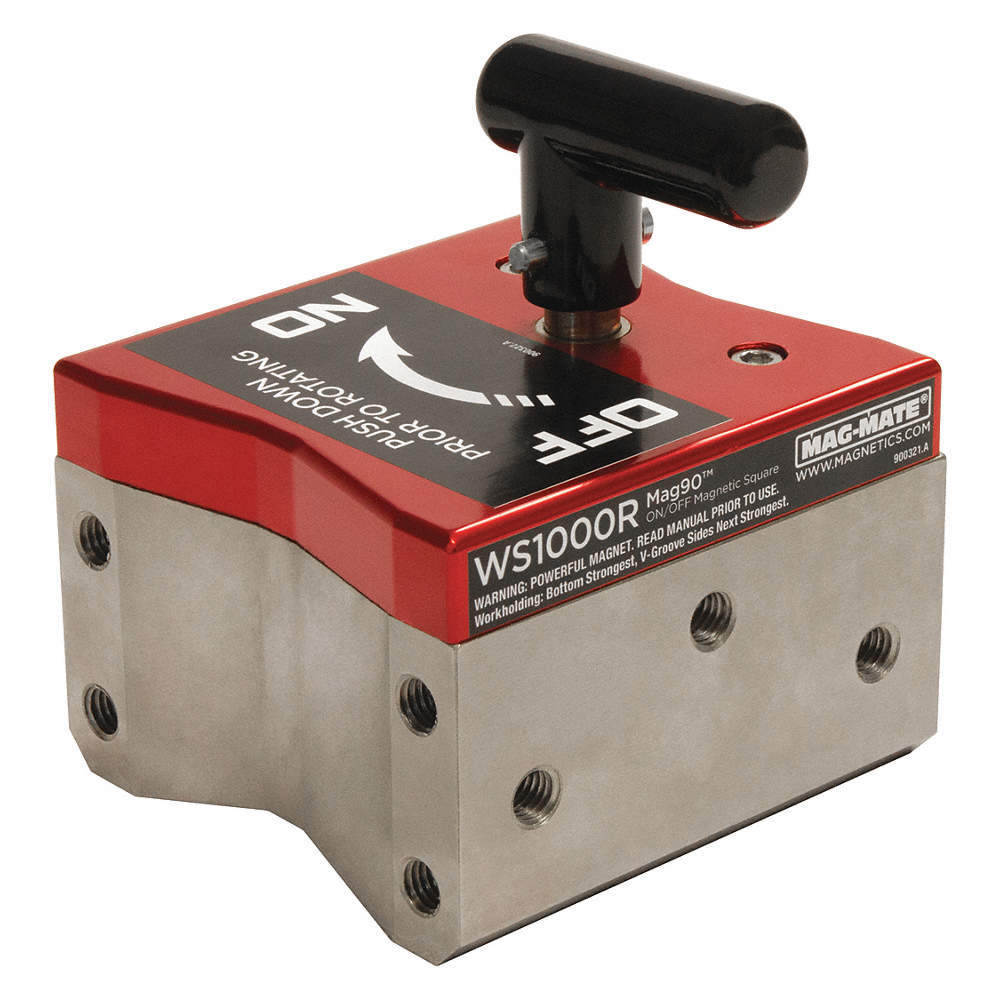 Mag-Mate, the improved and superior switchable magnetic clamps, including Mag-Mate Welder's Squares, Mag-Mate Ground Clamps, Mag-Mate Pivoting Angle and all Mag-Mate products now stocked in Australia by Serpent & Dove. Note: with three recessed faces to enable clamping of round material.
With improved performance characteristics and offering greater versatility we now stock exclusively in Australia an alternative to Magswitch. Available through Serpent & Dove's extensive reseller network Australia-wide.
Click here or on the image at left to go to Mag-Mate Welding Squares, Clamps and Magnetic Tools.
MAG-MATE Tool Holders
High quality tool holders keep your tools off your work surface - protects welder tips and tools. Tool holder bodies fabrictated from stainless steel - not painted mild steel.
MIG torch holder (WTHM01)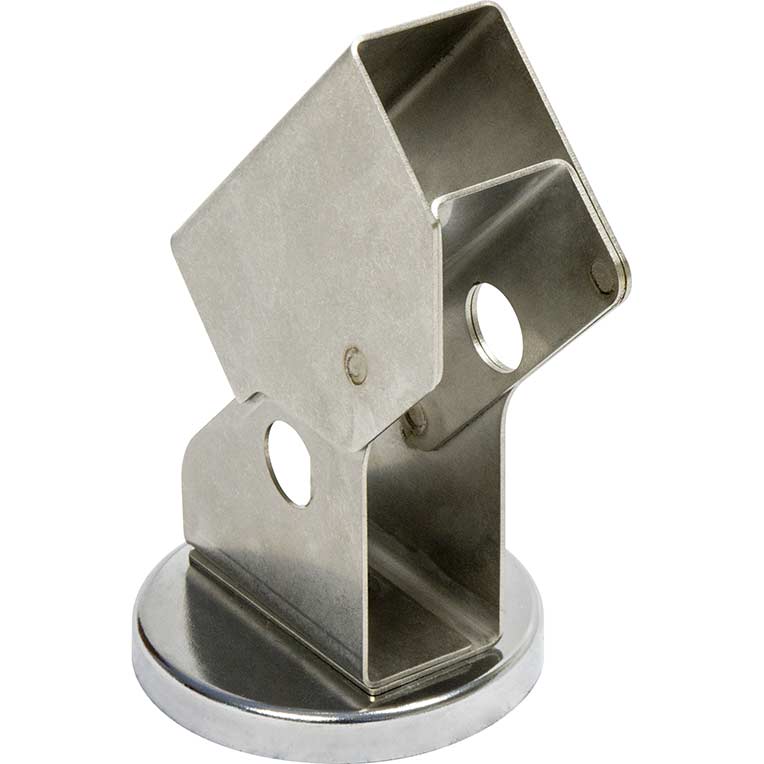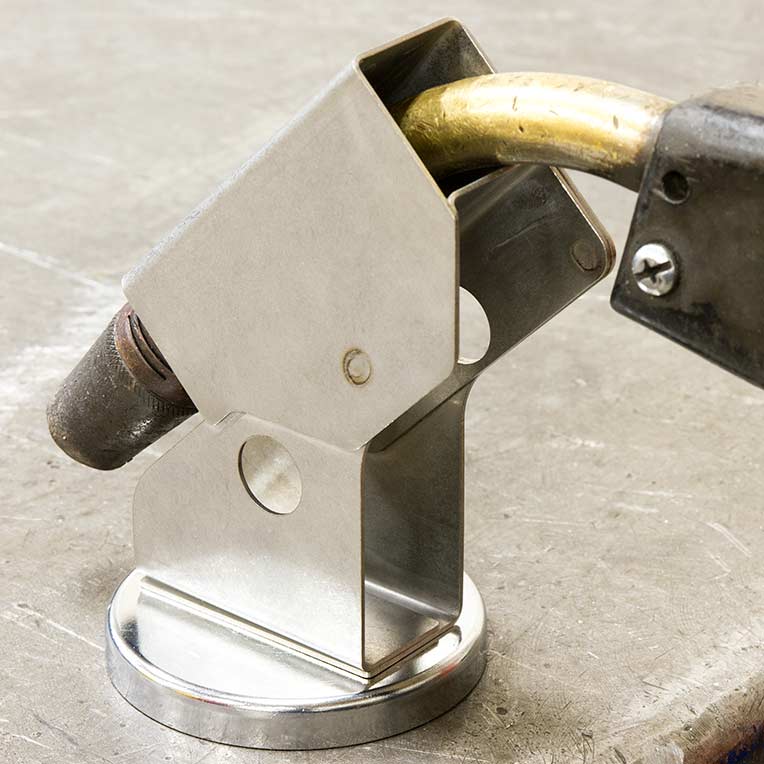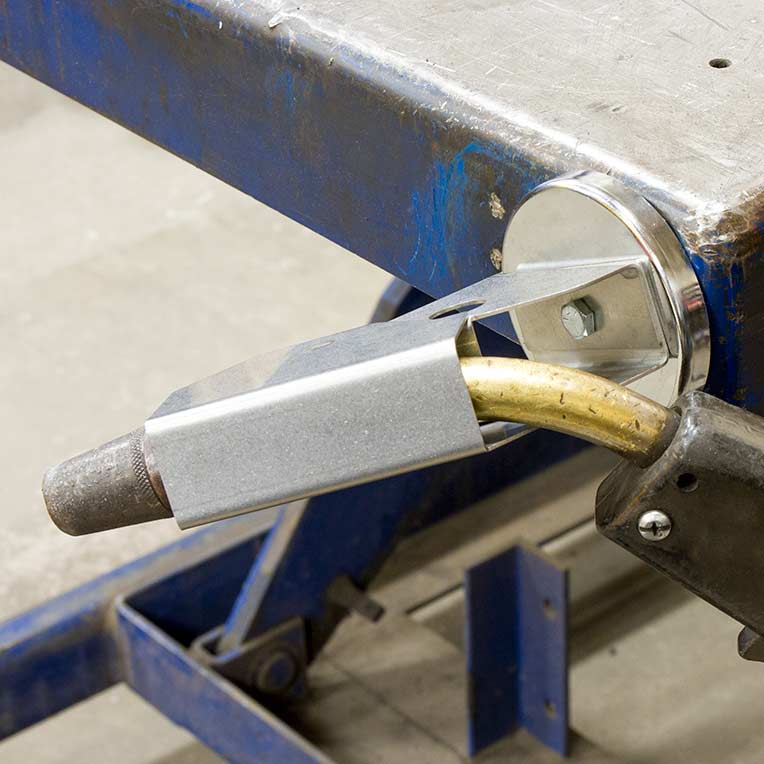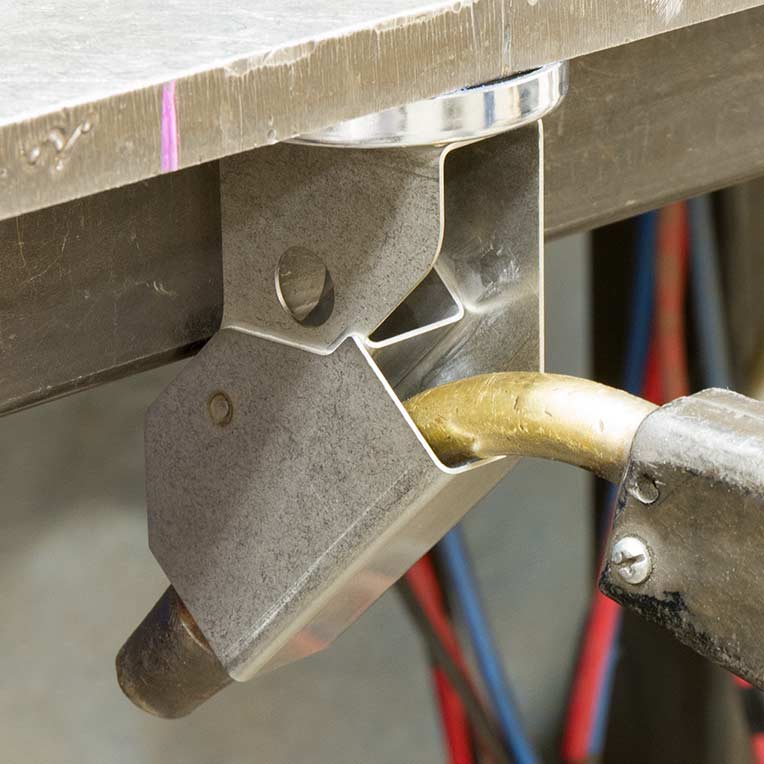 TIG torch holder (WTHT01)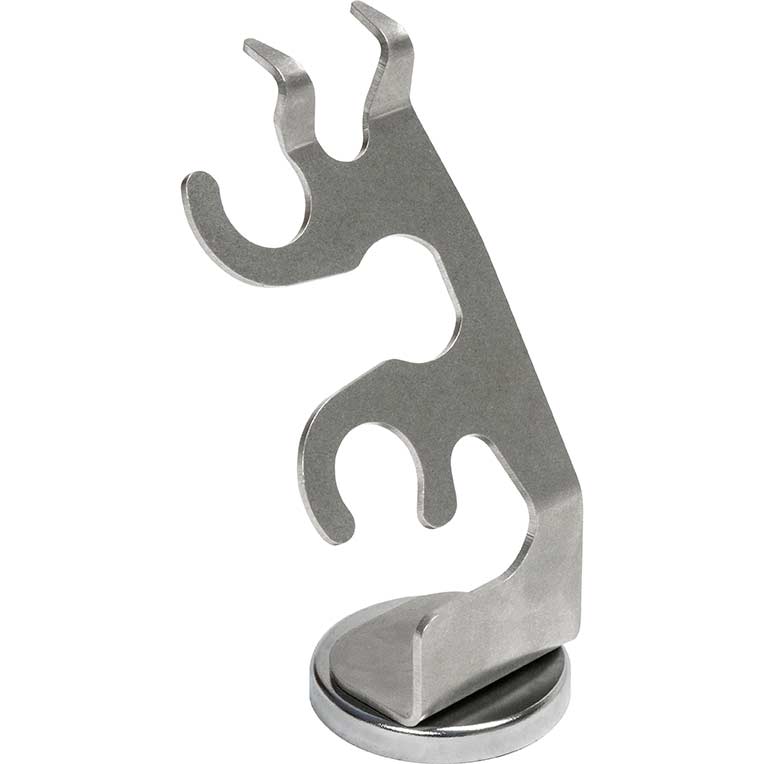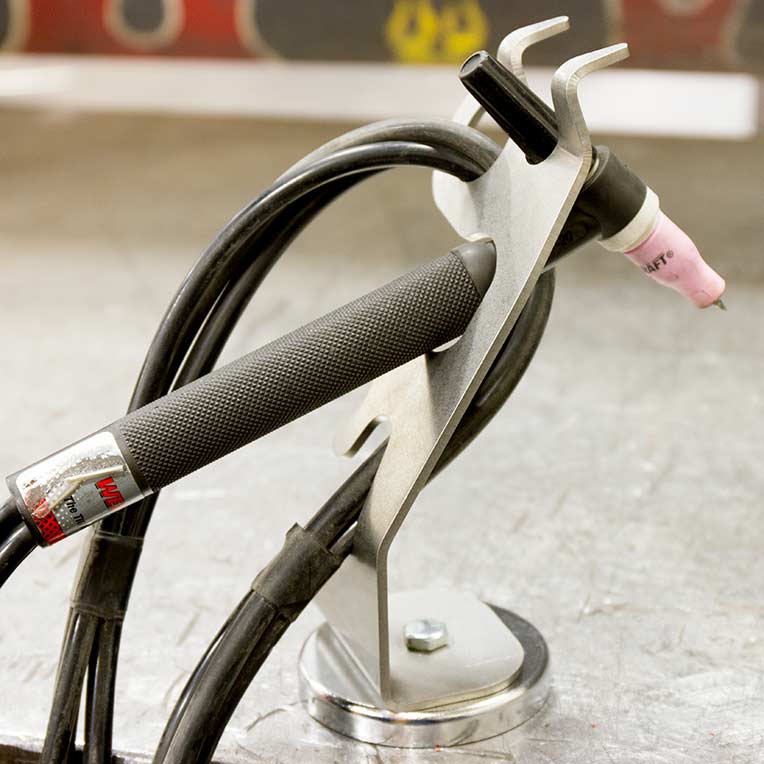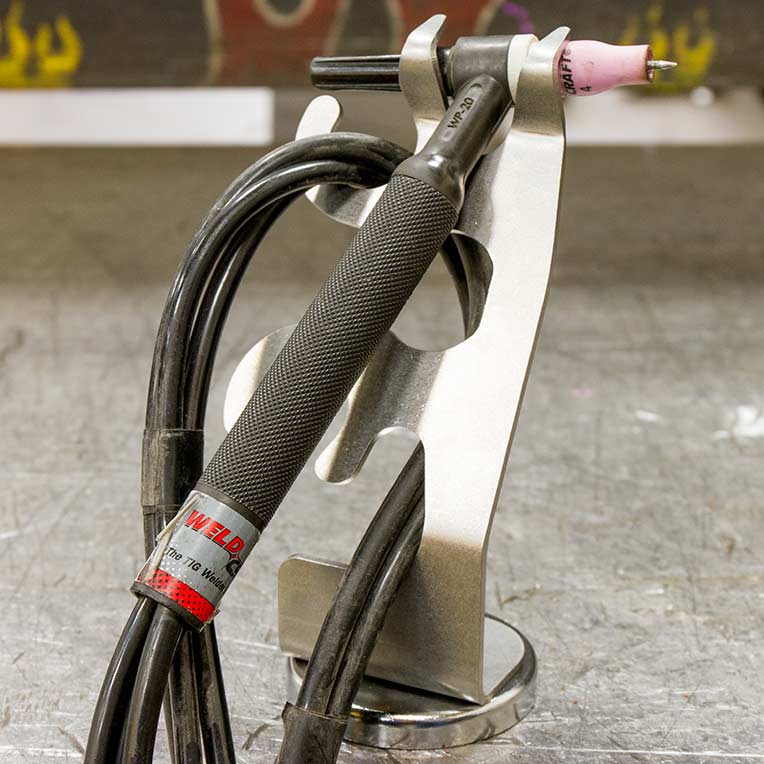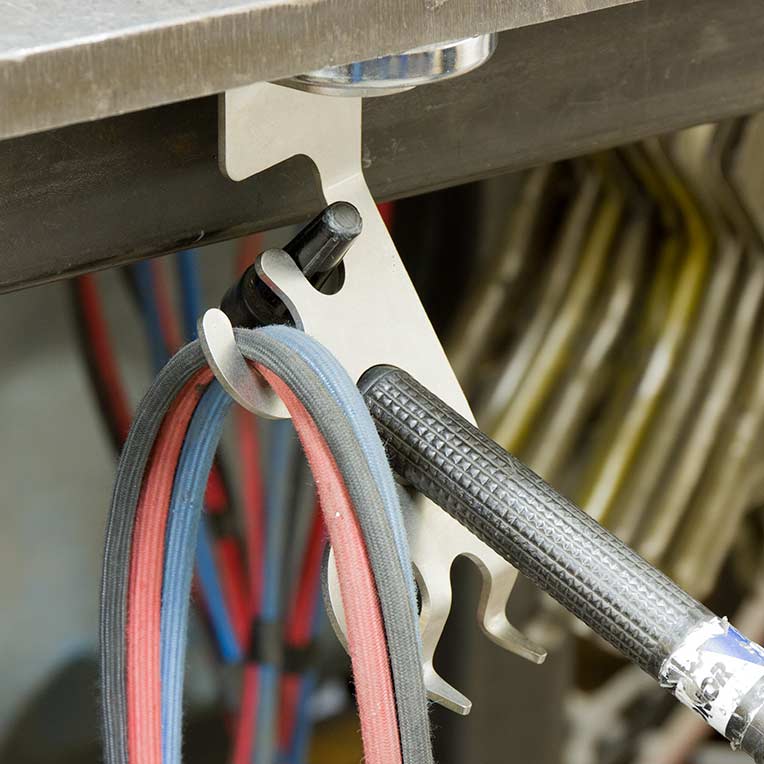 Air grinder holder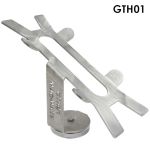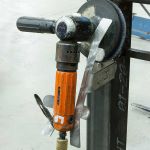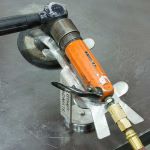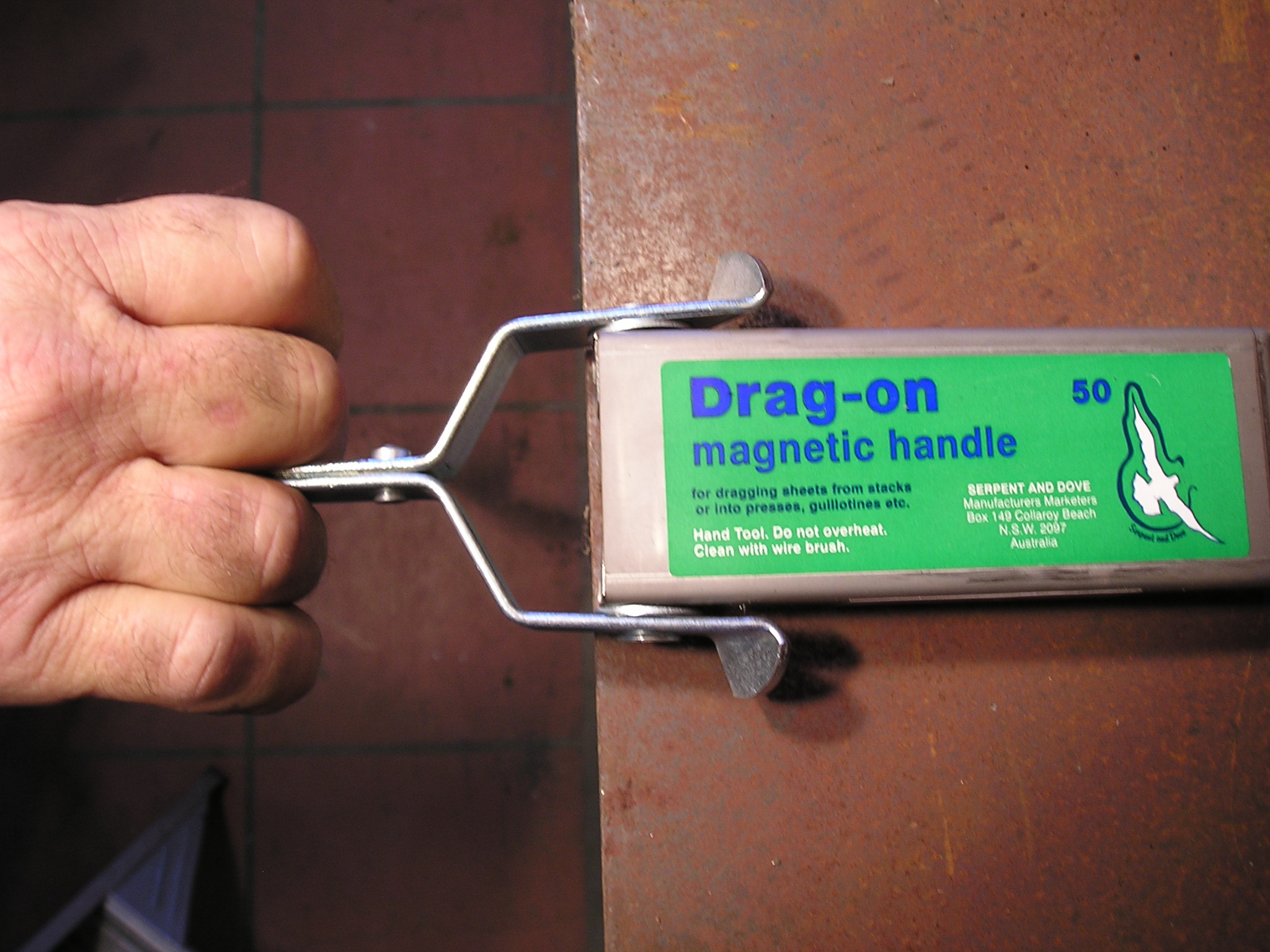 Drag-On Magnetic Handles
These magnetic handles enable you to put a handle on a steel sheet to manually drag a sheet from a stack or to manipulate sheets into presses or guillotines. The Drag-On Magnetic Handle comes in three strengths (rated in shear) on steel sheet from 0.5 mm thickness and up: Drag-On50--50 Kgs pull; Drag-On100--100 Kgs of pull and the Super Drag-On200, rated at up to 200 Kgs pull strength in shear.