Lifting Magnet for Vertical Plate Lifting
Rotating a load safely from horizontal to vertical with a Magnetic Lifter
Lifting steel in the shear or vertical position with lifting magnets reduces capacity significantly. Vertical lifts or rotation of a load from horizontal to vertical can be effected safely and easily with a rated vertical load attachment system engineered for the Tecnomagnete MaxX series Permanent Magnetic Lifters. With the vertical load attachment, a load can be rotated from horizontal to vertical with safety. This provides a simple way to load steel blocks or castings into horizontal spindle milling machines or other processes. Well-engineered for safety, the vertical loading system comes in three sizes to suit 250 kg, 500 kg and 1-tonne lifting magnets and is easily adapted to work-pieces of different sizes.
Note: to lift large plates and sheets in vertical plane click here to see brochure including Tilting Beam (TB) permanent-electro lifting system, or click here for Video that includes TB system.
Our consultants will provide knowledge and sensible answers.
Please phone: +61(2) 9971 7577 for magnet sales or email us.
Related Products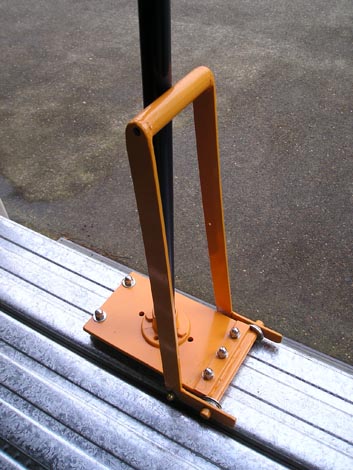 Special Purpose Magnetic Clamps
Serpent-Dove Applied Magnetics Pty Ltd. Safety Rail & Safety-Fence Magnetic Clamps, Magro-Pad Surface Clamping Magnets, Sheet pullers - Drag-On Magnetic Handles.... Read More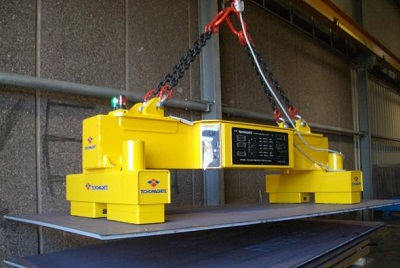 Permanent Electro Heavy Lifting Magnet Systems Australia
Permanent Electro lifting magnets use electric power only at the moment of energising and de-energising. Lifting is effected by permanent magnet elements, there is no need to duty-cycle to limit temperature build-up and no expensive battery back-up system is required as is required with electro lifting magnets. Magnetic lifters, heavy duty magnetic lifting... Read More