Plate, Bullet, Liquid Line Magnets
PLATE MAGNETS
Rare earth PLATE MAGNETS are designed to recover iron contamination from free-flowing product in chutes or they may be installed over small conveyors.
Available in a range of widths to suit chutes or belts, Plate Magnets can be provided with a tapered step on the face to help prevent difficult-to-retain spherical objects being 'washed' off the magnet face by product stream.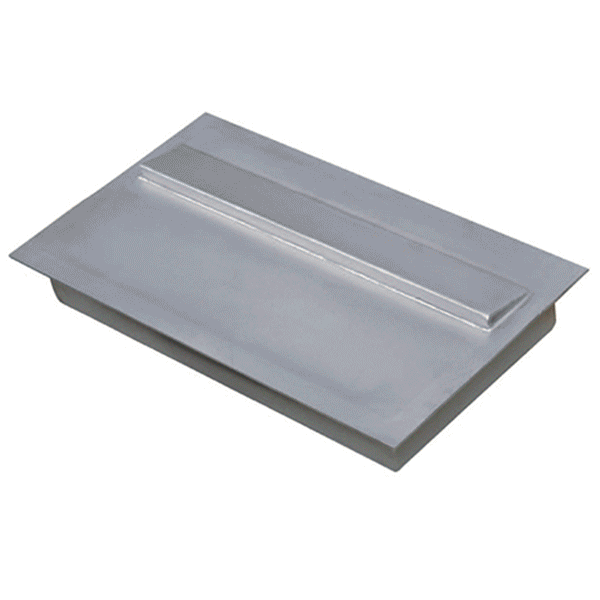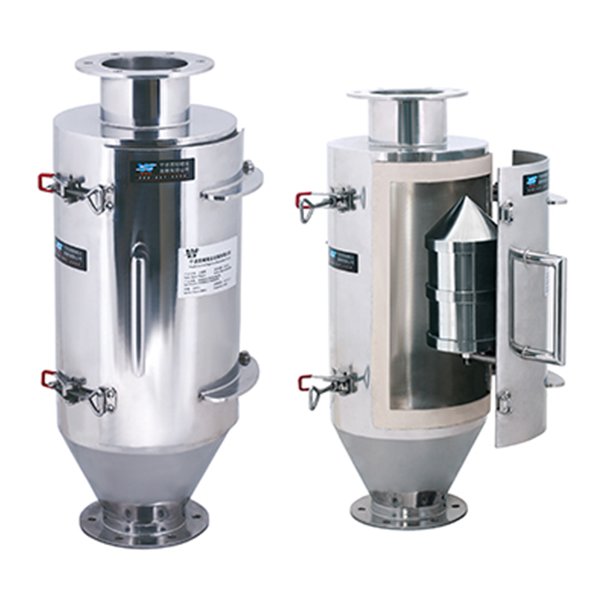 BULLET MAGNETS
Coming in a range of diameters, BULLET MAGNETS (also known as Cartridge Magnets) feature a highly effective magnetic field which can be provided in strengths up to 15,000 Gauss. It is known as a 'Bullet' magnet because the magnet element has a conical top to distribute product flow around the cylindrical magnet element.
Product flows in the space between the magnet element and the outer casing and tramp iron is collected on the element. The magnet element is mounted from the hinged (and sealed) door which can be opened to clean collected iron from the magnet.
MAGNETIC TRAPS FOR LIQUID LINES
MAGNETIC TRAPS are installed in flow lines for liquids as diverse as chocolate, custards, clay slips and inks to recover large or fine iron contamination.
Many styles and diameters are available with magnetic strengths to 10,000 Gauss or more. Jacketed and heated units are available for difficult or viscous liquids.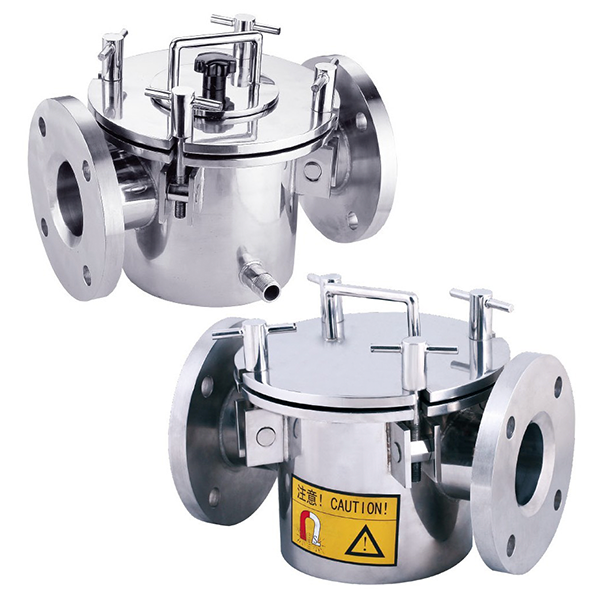 Related Products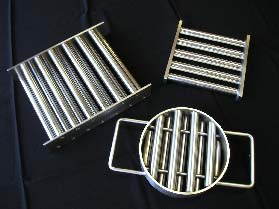 Plate Magnets, Magnetic Drums & Pulleys, Magnetic Traps for liquid lines
Grate Magnets for food industry, grate magnets for plastic industry, grate magnets recover iron from dry free-flowing products such as grain, flour, sugar, powders, pigments, chemicals as well as plastic pellets and many other products, Easy clean grate magnets and self-cleaning grate magnets.... Read More