Plate Magnets, Magnetic Drums & Pulleys, Magnetic Traps for liquid lines.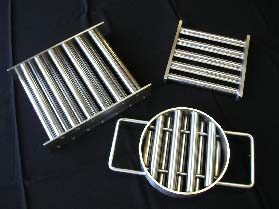 Grate Magnets including HACCP Certified Grate Magnets for Food Industry applications
High strength - 1 Tesla and up to 1.2 Tesla (12,000 Gauss)
High quality
Fair price
Large range of options
Grate magnets remove iron contamination from dry free-flowing grain, flour, sugar, powders, pigments, chemicals as well as plastic and other products. Grate magnets are typically installed in hoppers or bins and can be rectangular, square or round. With strengths as high as 1.2 Tesla (12,000 Gauss) our Econo-Grate magnet range offers high quality at a fair price and extends from single-row to multi-row, housed and drawer type as well as easy-clean and self-cleaning styles. Our grate magnets use highest quality neodymium/iron/boron rare earth magnet elements with pole centres typically at 22 mm. Stainless steel (magnetically transparent) tubes are usually 25 mm diameter and are normally spaced on 50 mm centres, but maybe on smaller or greater spacing to suit specific product requirements. Several smaller rectangular and round 10,000 Gauss (1 Tesla) grate magnets are usually held in stock.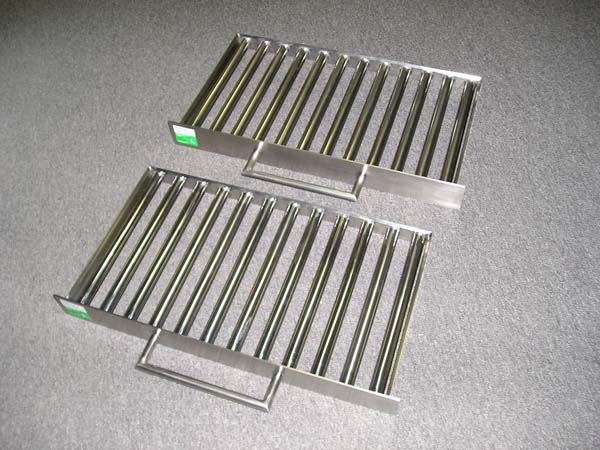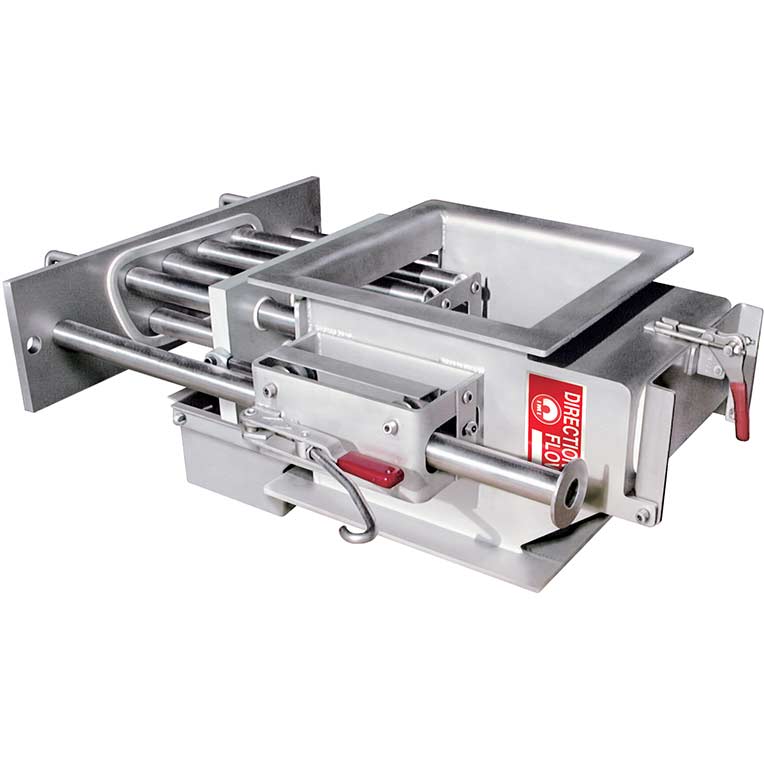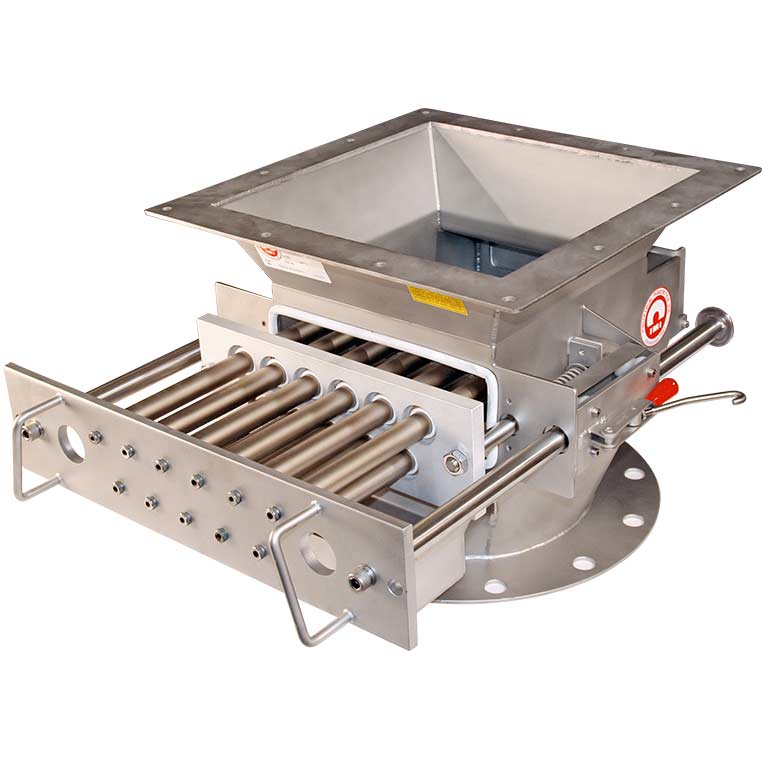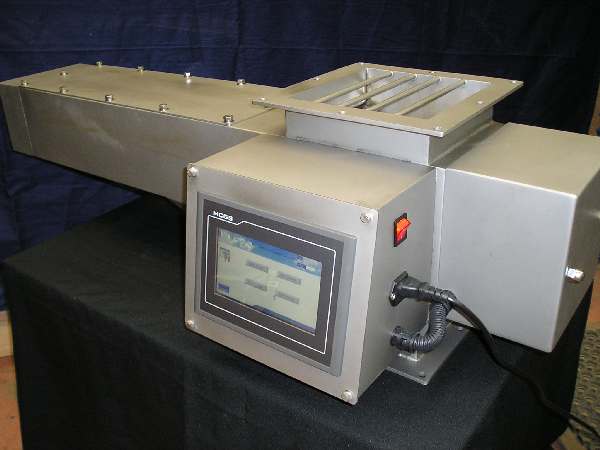 Self-cleaning Grate Magnets.
Self-cleaning grate magnets offer significant advantages, automatically cleaning at pre-selected periods and reducing the amount of manual attendance required. Standard supply is double-row with each row cleaning separately. This ensures constant protection with no interruption to process lines. In the cleaning cycle, the grate magnet elements within the stainless steel outer tubes are withdrawn and the collected iron particles follow along the outside of the tube until reaching a barrier. As the magnets move out of range beyond the barrier, the iron particles fall from the tubes into a collection chute. Self-cleaning grate magnets are also supplied with touch screen control and can be touch-button actuated or programmed for fully automatic cycling.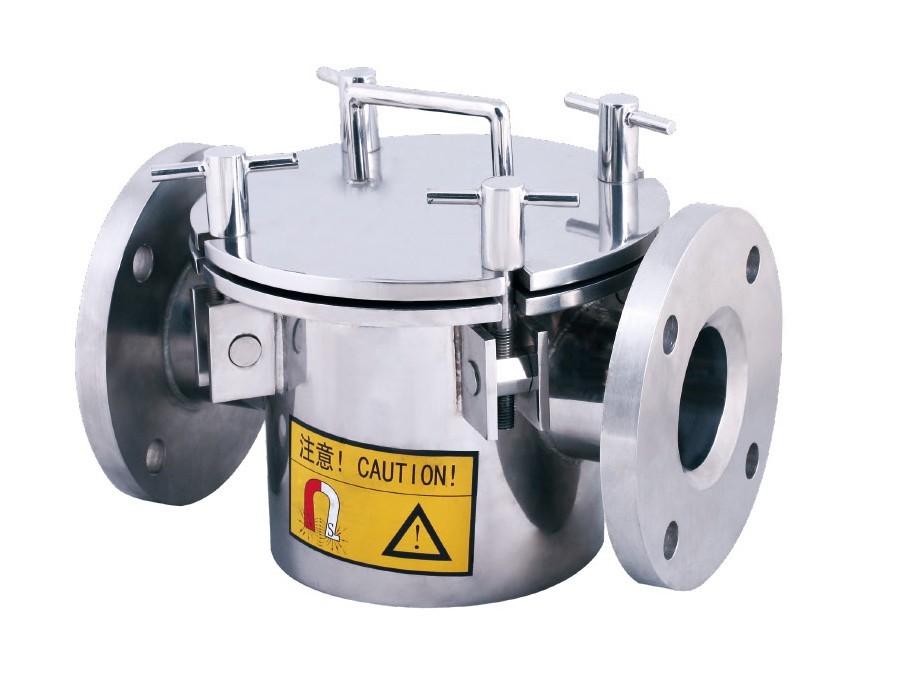 Magnetic Traps for liquids
Removing ferrous contamination from liquids in process lines is no problem with Serpent & Dove's Magnetic Traps. Magnetic traps come in a range of sizes to suit lines from 50 to 100 mm diameter and have internal magnetic elements providing up to 1.2 Tesla (12,000 Gauss) on the surface of the elements. An easy-clean model can provide strengths up to 0.8 Tesla (8000 Gauss). Magnetic traps are 304 stainless steel with polished finished and are designed so that liquid flow is not impeded. Magnetic liquid traps are used to remove coarse and fine magnetic contaminants from products as diverse as ceramic slips, printing ink, custard, oil or any liquid, including viscous materials.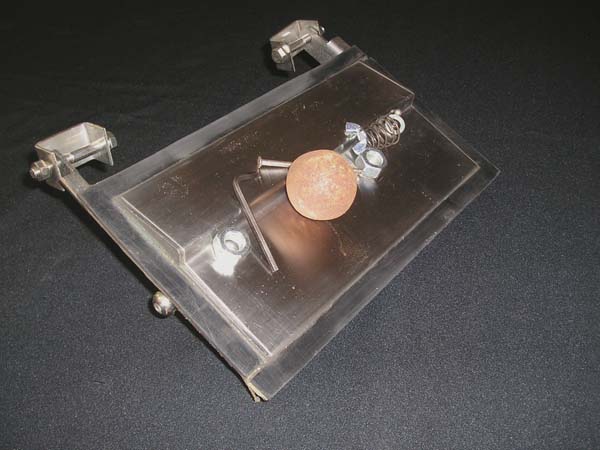 Plate Magnets
Unique stepped-pole design
Easy to install
Employed in chutes to recover tramp iron from products as diverse as corn-flakes to coffee, from frozen peas to sugar - or can also be suspended over flat belts carrying shallow loads. Rare Earth Plate Magnets provide an efficient, low-cost way of removing offending iron such as nuts and bolts and welding rod ends, or even fine grinding iron.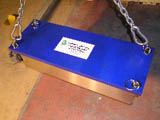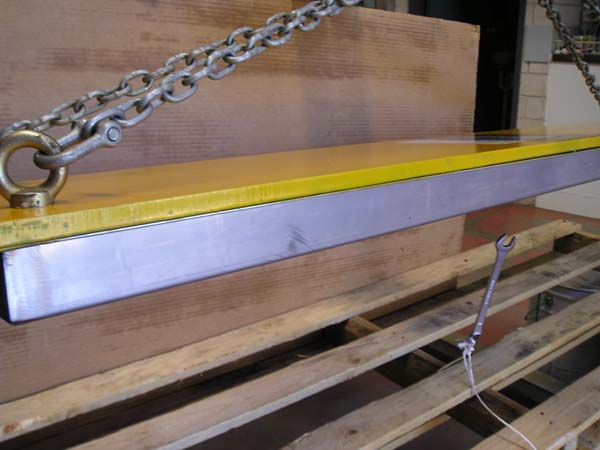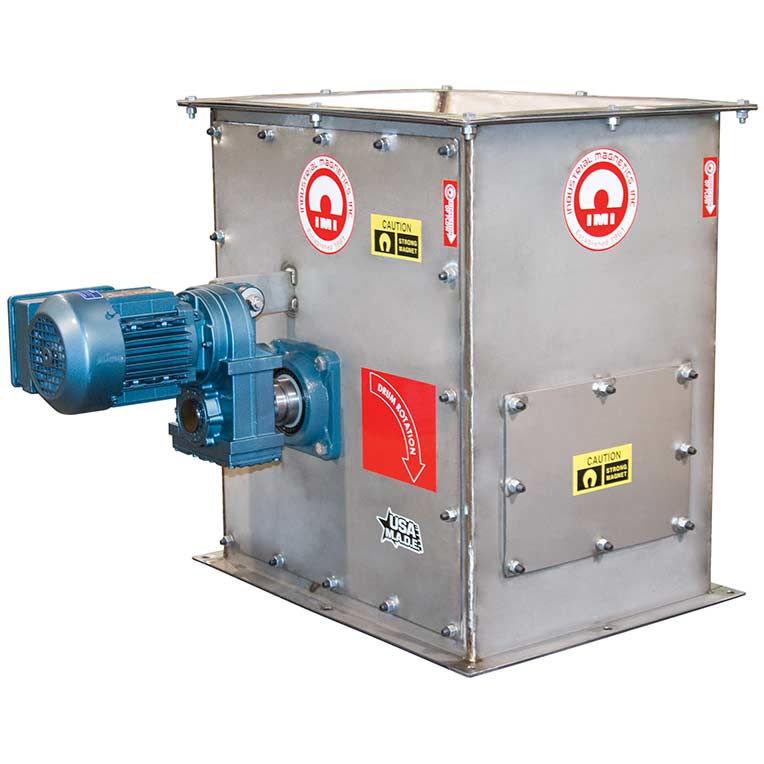 Magnetic Drums
Clean tramp iron and ferrous contamination from grain, plastics, coffee beans, tea and any granular products. Drum magnets or magnetic drum separators provide a superb means to separate iron contamination from dry, free-flowing products. Chief benefit is that magnetic drums are self-cleaning and require little attention or maintenance. A 'magnetically transparent' stainless steel drum revolves around a stationary magnetic element which, when viewed in end elevation occupies an area from about 12 o'clock to approximately just past 6 o'clock. The drum shell is driven to revolve, with feed introduced at the top. Non-magnetic material follows the drum travel and discharges on trajectory at about the 3 o'clock position whilst magnetic material is held to the drum face by the internal, stationary magnet until it passes from its influence, discharging into a separate chute.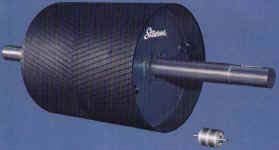 Magnetic Pulleys
Magnetic Pulleys are designed to replace conventional head pulleys on conveyors where the load is nominally less than about 100 mm. Details on request.
Related News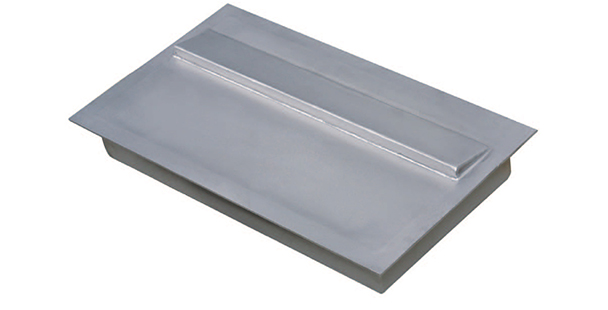 New Range Plate Magnets
SERPENT DOVE Australia News: Employing a combination of ferrite and neodymium materials in the poles to generate a deep-reaching field, the magnets recover �tramp iron� from conveyed materials such as grain, grapes, gravel and sand. ... Read More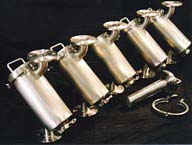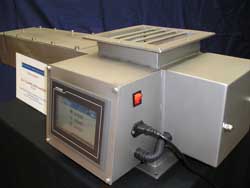 Self-cleaning grate magnets 1 Tesla, 10,000 Gauss
Tramp iron removal: With surface strength of up to 1 Tesla (10,000 Gauss) self-cleaning grate magnets feature touch-screen control and adjustable cleaning cycle time. Phone on (612) 9971 7577 for supply to Sydney, Melbourne, Brisbane, Perth, Adelaide, Hob... Read More