Grate Magnets in Manual-cleaning and Self-cleaning styles, 10,000 Gauss (1 Tesla) HACCP Grate Magnets for Food Industry applications.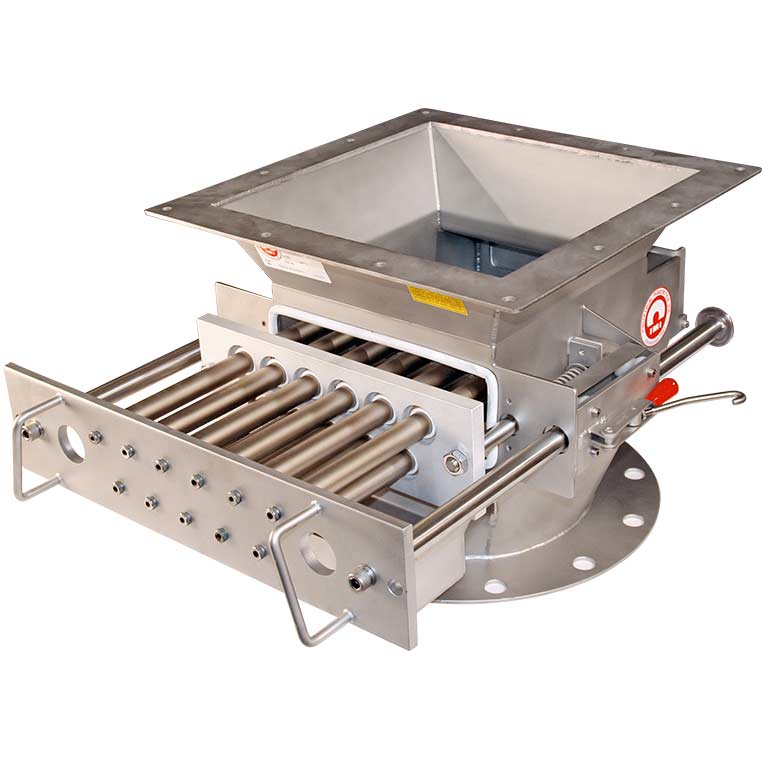 Grate Magnets available in two styles:
1. HACCP Certified Grate Magnets for food industry duties, if deemed necessary.
2. Grate magnets in Food Grade finish or standard finish for non-food applications.
Self-cleaning Grate Magnets in either style also available
Grate Magnets, sometimes known as magnetic grids or grid magnets are used extensively throughout food, chemical and plastic processing plants to recover unwanted iron particles. They ensure product purity and also protect downstream processing equipment such as mills and grinders.
The Serpent & Dove Econo-Grate Magnet range, used by some of Australia's most prominent manufacturers, is designed to provide high-quality protection at affordable prices.
For food industry applications, 10,000 Gauss (1 Tesla) or higher strength is usually recommended in food-grade finish. Also available with HACCP international* certification if required.
A test certificate provides customer certainty and magnets may be square, rectangular, round, multiple rows, un-housed or housed and self-cleaning and easy-clean options are available.
*Our Sanitary Grade Drawer-In-Housing Magnets are certified by HAACP International and fully conform to HACCP International's Food Safety Standard (0909MAGSEP 1-2010) for direct contact with food product.
Our consultants will provide knowledge and sensible answers.
Please phone: +61(2) 9971 7577 for magnet sales or email us.
Related Products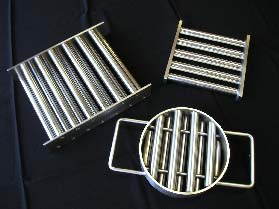 Plate Magnets, Magnetic Drums & Pulleys, Magnetic Traps for liquid lines
Grate Magnets for food industry, grate magnets for plastic industry, grate magnets recover iron from dry free-flowing products such as grain, flour, sugar, powders, pigments, chemicals as well as plastic pellets and many other products, Easy clean grate magnets and self-cleaning grate magnets.... Read More