Small Electromagnets & Magnetic Grippers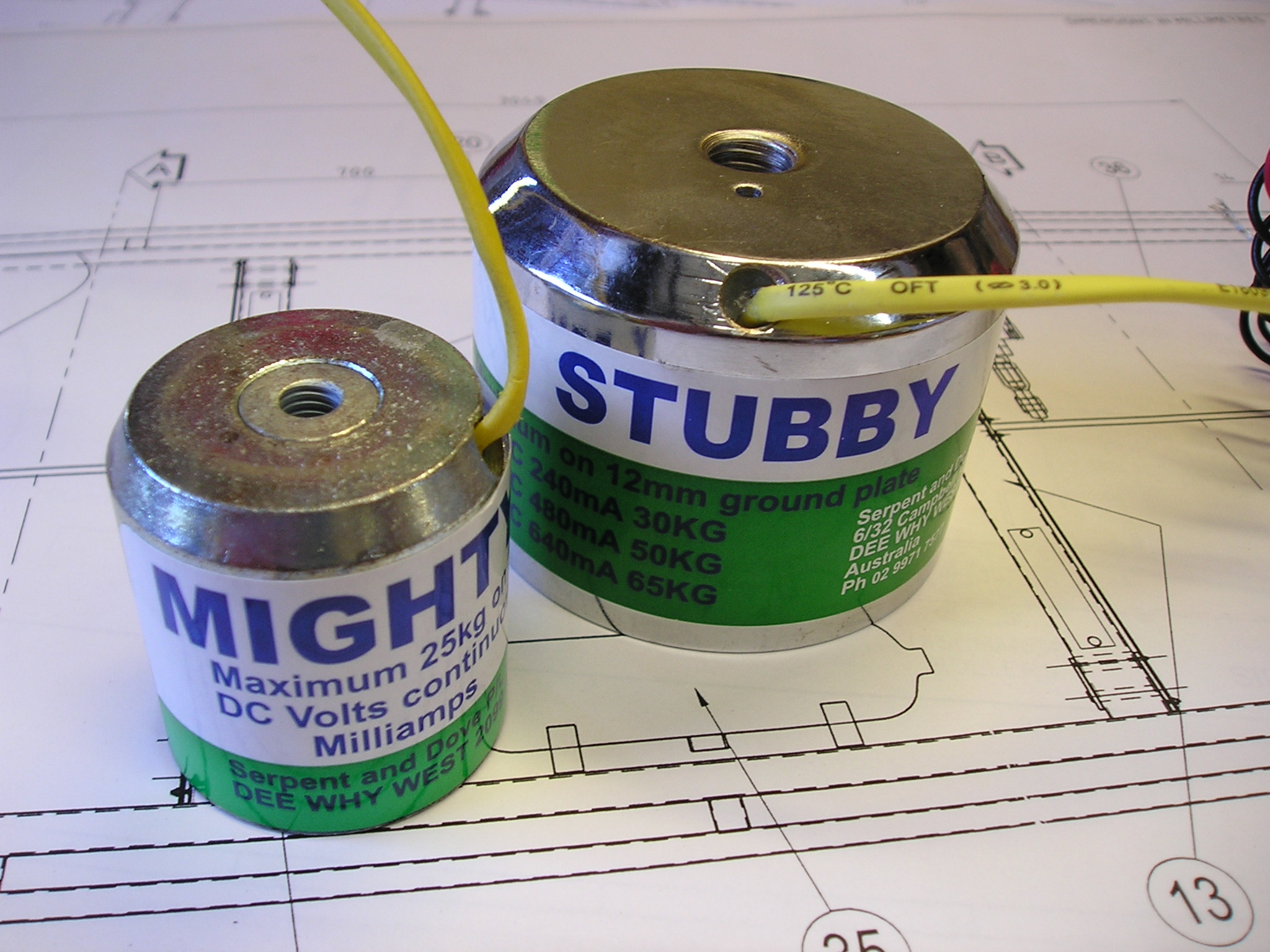 Serpent & Dove distribute small electromagnets and magnetic grippers for robot applications or steel sheet handling with quick-release and other features.
The Kanetec suite of small electromagnets, permanent-electro and spring-release magnetic grippers and holders is presented in Australia by Serpent and Dove Pty Ltd. In diameters from as small as 10 mm (depending on the type) up to 100 mm or more, these magnetic grippers or holders can be used for applications for steel sheet pick-up or small component gripping or placing.
The range includes
standard electromagnets,
permanent-electro and
spring release options.
Permanent-electros employ permanent magnet technology for pick up and holding and electric power only for release. Spring-release electromagnets feature an adjustable tension coil spring providing pressure to a pin that bears on the gripped surface so that release is immediate when current is switched off.
Our consultants will provide knowledge and sensible answers.
Please phone: +61(2) 9971 7577 for magnet sales or email us.
Related Products
Electromagnets Small
Serpent-Dove Applied Magnetics Pty Ltd Small Electromagnets distributor, electromagnets for clamping, holding, lifting, electromagnets for robotic and end of arm attachments... Read More